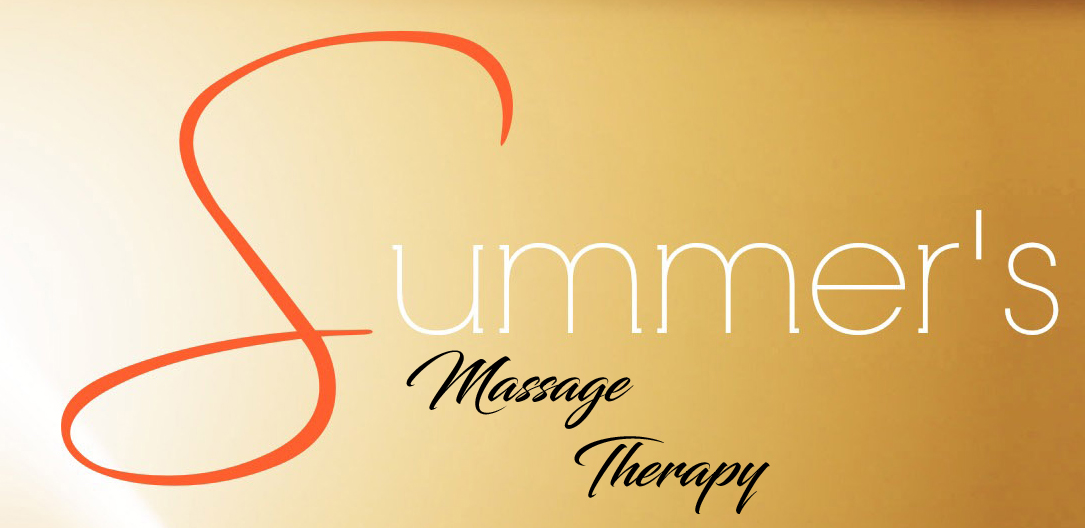 Life is to important to live in pain!
Live Better
Two locations in Urbandale and in Waukee!
FATHERS DAY GIFT CERTIFICATES
*Open 7 days a week*
Click Here to Call or text 515.402.7862
Find our Urbandale location on Google Maps

Find our Waukee location on Google Maps
Headaches - Shoulder Pain - Neck Tension
Lower Back - Sore Feet - Arm Issues
SOPHIA Iowa license 083193 (URBANDALE) CICI Iowa license 083319 (URBANDALE)
FENG Iowa license 078534 (WAUKEE) SUMMER Iowa license 006302 (WAUKEE)
CRYSTAL license 60687 (Waukee) Melisa license 005736 (Waukee)
Cindy license 093870 (Urbandale) Jennifer license 090407 (Waukee)
Deep Tissue $72 / Couples Massage $145 / Swedish $72
https://summersmassage.biomat.com/
Over 110 Five Star Google reviews and growing!
3 days ago after my twilight work shift i felt extremely dizzy and had a massive headache, i came home checked my blood pressure and the reading was 200/115. I tried to get in touch with my doctor at the Iowa clinic which took hours even though it maybe shouldn't have but anyway long story short i was given 6 different medications to take to lower my blood pressure. I have been taking them the last 3 days and my headache did not go away. These are high dose medicines. Today my wife made me an appointment with Feng at Summers Massage Therapy ( i kind of didn't want to go) but thought might as well try it and thank god i went. The massage was the best massage i think i have ever had. Feng went over and beyond and was extremely professional. She actually made my headache go away and when i got home today i checked my blood pressure was 115/86. Feng did what doctors could not do. If your reading this Feng i want to say thank you so so much. You saved my life. I recommend each and everyone one of you to book a massage with Feng and you will feel a world of a difference. Thank you Feng and i will be back weekly now starting next Saturday .
Julie recommends Summer's Massage Therapy: "Fabulous full body hot stone, deep tissue massage by Sophia. Booked same day & was so happy to get in. Headache & neck pain gone! Thanks so much.
They are all great at what they do
This was one of the best 90 minute massages I've ever had. The use of the feet puts needed pressure on tight muscles. When they say deep tissue.... they mean it! Sophia was so very talented and thorough. I'll be back

Kaitlin Ann recommends Summer's Massage Therapy: "Just visited Summer Massage for the first time today. I called short notice to see if they could get me in as I was having a severe migraine and backaches. Ana was AMAZING with deep tissue massage. I'm so thankful to have found this little gem. I'm definitely going to be a returning client!"
First time here and I PROMISE I will be back. This was by FAR THE.BEST hot stone massage I have EVER had!!! Summer was amazing. I was able to book a same day appt bout 5 hours in advance. There was lots of times available to choose from. THANKS SUMMER see you soon!"
i went into Summers Massage with terrible back pain and after one hour with Sophia my pain was gone. She worked extra hard to make sure i would feel better.
Had the best massage ever! Cici was amazing in her ability to find my problem areas and to work out those knots. Will be going back!
By far the greatest massage experience I have ever had. I was treated exceptionally despite being a bit late to the appointment, and Summer is the only massage therapist I have seen that has actually been able to alleviate the knots and …More
Cici is the "Best Massage Therapist Ever." I have been working with Cici for over 2 1/2 years and am fortunate to see her weekly. She is very knowledgeable in proper massage technique especially Tui Na. Cici has excellent interpersonal …More
Cici does a fantastic job. I drive two hours just to get a massage by her! She creates a comfortable and relaxing environment and delivers deep pressure to relieve my pain. I struggle with neck pain and have very tight muscles along my …More
One of the best massages I have ever received. They were able to get me in quickly, which I really appreciated.
Patty did an awesome job. She found that perfect balance of relaxing and yet still worked on knots and things in my back and legs to help me feel loose and free. Other places I've been it's either relaxing but afterwards still have the …More
Deep tissue massage with hot stones... Best. Decision. Ever.
Easily the best massage place I have ever been to. The people are nice and they always get out all my knots.
Cici is the best! She has a sixth sense when it comes to locating trouble areas and working out the kinks. I've seen many massage therapists in the past, and Cici is by far the best!
Summer's can be a bit hard to find (it is in the building with H&R Block advisors) but Cici at Summer's is the best in town. It's amazing how strong her hands are, she can work out the most stubborn knots. She is also very patient and …More
I have traveled to 36 states and 45 countries and had a massage in each one and my massage today was absolutely one of the top 5 i have ever had. Ask for Angel she worked wonders on my back. Thanks Again...
My mother, sister and I had massages from Summer, Cici, and Sophia. One of the best deep tissue massages I've ever had. Very strong hands, arms. Cici incorporated hot stones. Had never experienced that, and what a relaxing pleasure. My …More
Best Massage I have had in 15 years! I almost gave up trying to find someone capable of the depth and pressure I like . Being a therapist myself, I appreciate the effort needed to produce a great massage where such pressure is needed to …More
The foot massage is amazing
Easily THE BEST MASSAGE I HAVE EVER HAD!!!!! I came in so tight and sore that I had to stop the workout I was doing and left feeling so so so much better!!!!! Worth every single penny! Reasonably priced and I will most definitely be back!!! I highly recommend Summer! Amazing massage place!!!!!!!!
love the ability to schedule online. Very nice massage with attentive professional.
Sophia is simply the best!! Highly recommend and I will be making this a regular habit. :-)
Deep tissue massage excellent!
Sophia is absolutely amazing! I highly recommend her!
Sophie was my Massage Therapist. I got an outstanding massage!!! I got a one hour deep tissue massage. I wished I would have gotten 90 minutes or more. She worked on the pain in my lower back and did pressure point work on my feet. My massage was over to quickly. I would highly recommend her massage. I will be back next week.
I am on the web trying to get to have a massage with Summer, so I can go to AZ for the long winter without her to give me the best massage I have ever received. Summer's has hands, feet and even her elbows to correct areas the are in need …More
Cici does a phenomenal job!!! She has found knots I didn't even know I had and worked them out brilliantly! Great pressure and technique!!!! And to top it off, she's one of the sweetest, nicest people you will ever meet.
Best, most effective massage I've had. Cici is a dedicated professional who takes her work seriously. She 'listens' as she works, so each visit is different, depending on how I'm feeling. Highly recommended.
I just got back today from a 3 week vacation in the UK. We had done a lot of walking every day, causing a lot of pain in my calves. Scheduled an appointment this morning with Summer, and it was hands down the best massage I've ever had. …More
Absolutely amazing! Summer did such a fantastic job and I highly recommend her for all services! Loved her!
I have been getting massages for more than 10 years Cici's was the best I have ever gotten. She really knew how to find the tender parts. Highly recommend
Cici was fantastic and so sweet. She is an awesome massage therapist. Seems like a real genuine person and I enjoyed every minute of my massage! I highly recommend. You won't be disappointed.
I go to Summer's at least once every few months - probably not as often as I should! I had a 90 minute massage with Cici. I do a lot of biking and weights, and I tend to be very tight in the shoulders. Cici seemed to know exactly how …More
I had a 90-minute massage with Cici, and it was fantastic!! I can't say enough good things. She found all my tight and sore trigger points. She used her hands, knees, and elbows to work my long muscles. She was very warm and friendly. I …More
Cici possess a wonderful blend of knowledge and experience topped off with a warm and friendly personality. Skillfully applying different levels of pressure and various techniques, Cici has an uncanny ability to find all my "tenders" and …More
Sophie has provided several massages for me and she always works out the kinks I develop over time. Give yourself a treat and go see Sophie, let her know where to focus on... upper back, lower back, feet, etc.
My fiance and I had a couples massage. Summer and Sophie did amazing! A Massage doesn't get any better! Will be back!
Cici gave me one of the best massages I have ever had. I booked for 60 minutes. 30 minutes into the massage, I wanted 90 minutes and she gave it to me. If you call or book online, Cici. That's it and that's all!
Wow! I have been looking for a great massage therapist! Sophie is the best I've had so far in Des Moines! Very good!! So appreciative! Im hooked!
Cici!! Thank you for the best massage today!! If you are in Des Moines - make time to go here- your body will thank you!
Awesome massages given here. Was able to get in on short notice and were very pleasant to talk to on the phone.
Great place I loved it
This was the best massage I've ever had!! It was therapeutic and relaxing and just incredible!! What a great experience - I loved it!
I had a great experience at Summer's Massage! Summer listened to my concerns and worked on my upper back to relieve the tension between my shoulders! I would definitely recommend and will be back in the future!
This place is great. Summer is very nice, professional and detailed oriented to give the best massage possible. I would highly recommend it
My wife and i have had more than a few massages. This place by far was the most in depth working out all of your sore muscles. Hands down best massage
I am so looking forward to another appointment with Anna. She is, by far and away, the best massage therapist I have every been to. She applies just the right pressure, and has been able to provide amazing relief to my back strain. She is also extremely professional.
Back pain.....tight muscles pinching and sore from being on my feet all day.....Cici does an amazing job with her feet. The back walk and deep tissue is the best and relieved my back pain instantly! I will be returning! Good stuff Cici!
Extremely relaxing!
Cici is very knowledgeable and understands the human anatomy well. My chiropractor recommended massage therapy for a lower back pain and Cici helped it a great deal.
Got the couple's massage and hands down the best massage we've had! Highly recommend!!
Great massage and very reasonably priced. Little hard to find location as there is no sign out front, had to call in to find it.
Summer is one of the best massage therapist that I have been to. I have had massages all over the US and she rates in the top 2. Sorry the number 1 spot goes to my wife who is a massage therapist :). I recommend going to Summer's if you are in the Des Moines area!
This is an amazing place to get a massage! The best in Des Moines.
phenomenal !!!!
Her feet feel like hands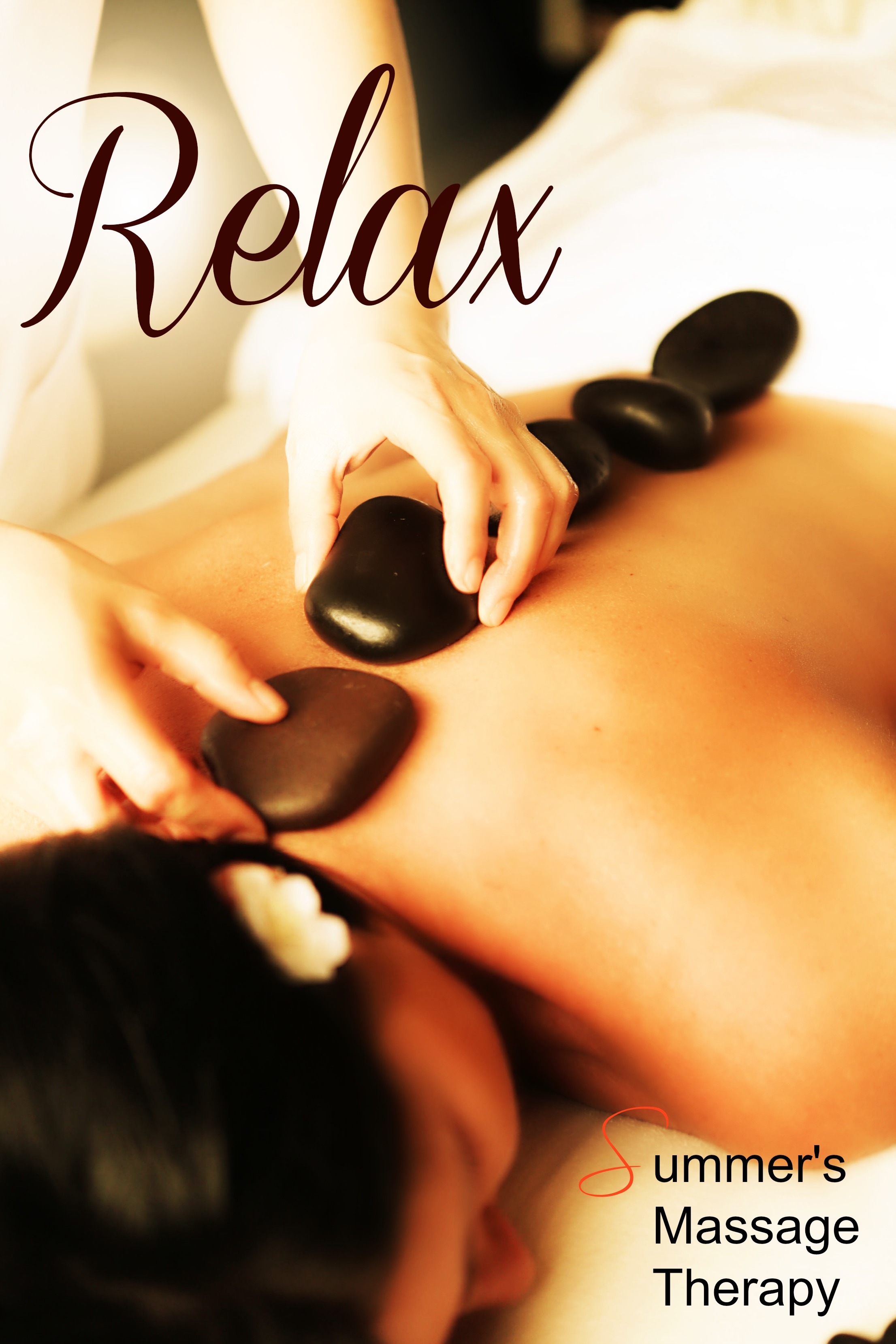 BENEFITS OF MASSAGE THERAPY
Manages Muscle Pain
Relieves Stress and Tension
Relieves Migraine Pain
Improves Sleep Quality
Help Circulation-Increases Energy
Increases joint Flexibility
Reduces Blood Pressure
Alleviate Upper & Lower back Pain
Relax and Soften Tired ,Stiff, overused Muscles
2977 100th st suite #1 Urbandale, Iowa 50322 (515)402-7862
Inside the "Block Advisors" building next to "Arby's"
and
206 Hickman rd Waukee, Iowa 50263 (515)402-7862
Right behind Waukee City Hall
Summer's Massage Therapy has been Skillfully providing Massage Therapy for the people of the Des Moines area! Urbandale area! Clive area! West Des Moines area! Waukee area! Ankeny area! for many years
Licensed in the state of Iowa CPR/First Aid certified/Professional Liability Insurance